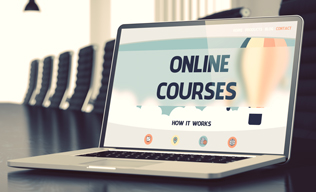 Course Description :
The teaching of English is very rigorous and most grammar topics are covered extensively with the help of workbooks that contain many exercises for drill in our Live tuition classes for ICSE class 5. The recommended Literature book is Magnolia English Reader by Orient BlackSwan or New Mulberry English Coursebook by Oxford University Press. Both books are comprehensive and contain prose and poetry by acclaimed authors and poets like Rabindranath Tagore, Ruskin Bond, Robert Louis Stevenson, Charles Dickens, Ralph Waldo Emerson, Jonathan Swift and more.
Syllabus
Grammar
Letter Writing
Nouns
Verbs
Adjectives
Pronouns
Articles
Tenses
Sentence
Adverbs
Vocabulary
Clauses
Modal Verbs
Prepositions, Conjunctions and Interjections
Reported Speech
Contractions and Question Tags
Punctuations
Capital Letters
Writing Composition
Prefixes
Suffix
Family Relations Vocabulary
Magnolia English Reader 5 by Orient BlackSwan
The Letter Box
In a Wood on A Windy day by Anne Bronte
The Father of Plastic Surgery
The Kabuliwala by Rabindranath Tagore
The Captain's Daughter by James T Fields
Gulliver in Lilliput by Jonathan Swift
A Chameleon Named Henry by Ruskin Bond
Pandora and the Hope Fairy
Snow by Vijay Nambian
Native Wisdom by M Yawar Baig
Don Quixote and the Windmills by Miguel de Cervantes
Underground by James Reeves
The Capturing of the Iron Man by Ted Hughes
The Boy and his Shadow by J M Barrie
The Rock and the Bubble by Louisa May Alcott
India's Hockey magician by Dilip D'Souza
The Happy Prince (Play)
From a Railway Carriage by Robert Louis Stevenson
New Mulberry English Coursebook 5
The Owls in the Family by Ruskin Bond
My Books
The Wizard of Hockey
Ashraf's Invention by Fatima Akilu
Circus Elephant by Kathryn Worth
Meeting Miss Trotwood by Charles Dickens
Peter and Wendy by James Barrie
Louder than a Clap of Thunder By Jack Prelutsky
Everybody's Water
The Big Friendly Giant by Roald Dahl
From a Railway Carriage by R. L. Stevenson
Christmas Morning by Louisa May Alcott
Red Eye
Paper Boats by Rabindranath Tagore
Black Beauty by Anna Sewell
Art is for Everyone by Jerry Jindrich
The Mountain and the Squirrel by Ralph Waldo Emerson
Tales of Young Gandhi by Janhavi Prasada
Methodology in Class 5 ICSE English Tuition
In our live English tuition classes for class V ICSE ,Edugraff teachers teach English by creating a balance between the language and literature. The various aspects of grammar are integrated into the stories and poems of the literature book. The lesson plans are curated by the Edugraff staff, to achieve fluency and command over expression in English.
Learn English from Grade 5 Online Tutors
The students of class 5 graduate with writing and speaking skills that prove to be a stepping stone for them to move up to higher learning. Edugraff provides plenty of practice through our online English tuition classes for class 5 ICSE to improve grammar, vocabulary, expression and fluency which is extremely beneficial for the students.
FAQ :
Does extra reading help?
It most certainly does. Exposing yourself to a language is the best way to be fluent in it. Your teachers at Edugraff can provide you with an exhaustive list of books that you can read to improve your language skills and imagination.
What is the best way to master a language ?
Speak to your teachers or people around you who are good with the language so that they can correct you if you make errors. Read. Watch programs in English which do not use slang. Practising the four basic skills, listening, reading, writing and speaking is the best way to master a language.
Please correct your system time.